As Devonshire House moves forward – and new ideas and energies around our purpose arise – we look forward to welcoming new members and, in particular, invited guests who are interested in finding out more about Devonshire House and sharing our quest for top level insights into how organisations work – and, in particular – the roles of those who make organisations work.
Looking back over the past year, the main reason for Director-level Professionals to come to our Dinner Events has been the high profile and sharp relevance of our Speakers.  This is a Devonshire House tradition that we obsess about maintaining and building upon.   But what we find is that those who have been to just one of our Events are impressed with the overall "formula".  It's all to do with the easy and friendly ambiance, the venue, the people we sit them next to, the insights they gain both from the Speaker and from their conversations with Members – and the way they feel as they leave to go home.  Whilst everyone who comes to Devonshire House is open for business, being spotted selling is seen as bad manners!  This neat little one-liner has proved reassuring, slightly amusing and seems to work for everyone!  Devonshire House people go home with ideas, information and new insights – and wanting more.
 DHN Managing Director, Charles Russam, heads up the Management Committee
I joined the Devonshire House Management Club in 1995. The company, which I founded, Russam GMS Ltd, was a Gold Sponsor for a few years and I was a Director of DHMC for about five years. When the need for change became imperative, we said we'd like to explore ways of building on what we saw as the immense inheritance of the Devonshire House Management Club. We talked about it a lot and were pleased to receive comments from a wide range of Members who felt the same. Devonshire House Network is what emerged from those extensive discussions.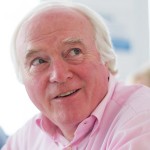 Robert Thomas is a Partner in lawyers, Charles Russell Speechlys and represents CRS, a Partner firm of DHN, on the Management Committee.
Robert specialises in all areas of employment law and has particular experience and interest in advocacy. He has dealt with almost every type of case in the employment tribunal and has appeared on numerous occasions in county court, the High Court, the Employment Appeal Tribunal and the Court of Appeal. Robert has several reported cases. He has acted for clients (several of which are household names) in a variety of industries and sectors, including finance, construction, local government, education, food and drink, electronics, sport and transport. Robert is a former barrister and is admitted as a solicitor to practise in England and Wales.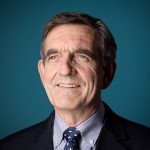 Nicki Lawrence is Russam GMS's specialist lead for Human Resources search and recruitment roles, both interim and executive search.
Having operated as both an HR Interim and in-house HR professional, for eight years, covering Head of HR, Reward and Business Transformation roles. Clients included ABN Amro, Aviva Investors and Standard Life Investments. Most recently she worked for the Civil Aviation Authority, setting up their centralised Resourcing function.   A psychologist by background, her early career was spent with Bank of America, JP Morgan and Citibank. Nicki is a Chartered Member of the CIPD, and a member of the IIM (Institute of Interim Managers), London HR Connection and the City HR Association.