Charles Russell Speechlys is delighted to be a Partner Firm of Devonshire House Network
About Charles Russell Speechlys
Charles Russell Speechlys
Charles Russell Speechlys is a law firm headquartered in London with offices in the UK, Europe and the Middle East.
We have an unusually broad range of skills and experience across the full spectrum of business and personal needs which gives us a wider perspective, clear insight and a strongly commercial long-term view. We use this approach to secure the growth of our clients as they move confidently into the future.
This has made us a leader in the world of dynamic growth and family businesses, and among the world's foremost creators and owners of private wealth and their families. Major corporates and institutions find our more considered and personal approach a refreshing alternative to conventional business law firms. Central to this is our award winning employment, pensions and immigration group, who work collaboratively inside and outside the firm, sharing skills, knowledge and ideas, in particular around the human side of enterprise. This helps us see the bigger picture and deliver to the highest standards. We solve your problems with small, purpose built teams, aiming to be trusted as an extension of your own team.
For more information please contact Nick Hurley at nick.hurley@crsblaw.com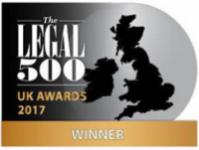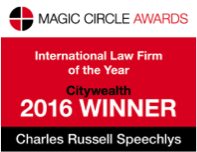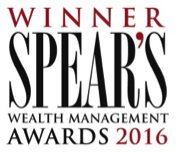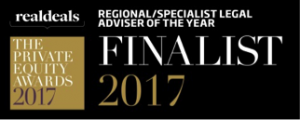 Nick Hurley
Partner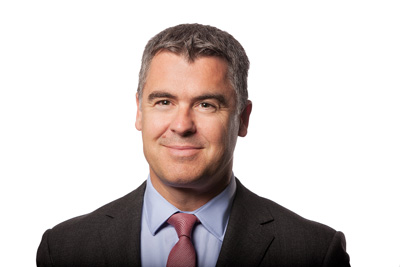 Nick is Head of the Employment, Pensions and Immigration Group.
His own practice is in respect of both contentious and non-contentious employment law issues. He has broad experience both in the Employment Tribunals and in the Civil Courts and has conducted cases involving discrimination, whistle blowing and TUPE to name but a few. Nick's non-contentious experience covers a wide spectrum of work ranging from advising on complex employment documentation, giving strategic advice on reorganisation programmes and business transfers. Nick is a prolific contributor to newspapers and journals, regularly lectures on employment law issues and has contributed chapters to a number of books. He is a non-executive Director of the City HR Association and is on the Management Board of Devonshire House Network.
Robert Thomas
Partner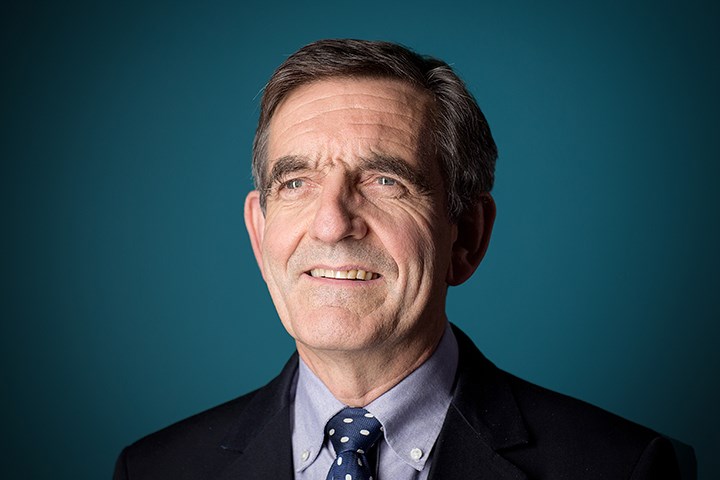 Robert Thomas is a Partner at law firm, Charles Russell Speechlys and is the firm's representative on the DHN Management Committee.
Robert specialises in all areas of employment law and has particular experience and interest in advocacy. He has dealt with almost every type of case in the employment tribunal and has appeared on numerous occasions in county court, the High Court, the Employment Appeal Tribunal and the Court of Appeal. Robert has several reported cases. He has acted for clients (several of which are household names) in a variety of industries and sectors, including finance, construction, local government, education, food and drink, electronics, sport and transport.
Ben Smith
Partner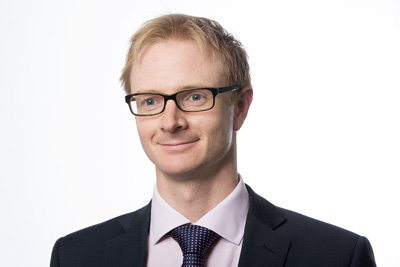 Ben advises on a wide range of employment matters, both contentious and non-contentious. He has particular expertise in providing practical commercial advice to corporate clients on the whole range of HR issues, including disciplinary and grievance processes, redundancy and re-structuring programmes, TUPE, discrimination and dismissals.
Ben has substantial experience in dealing with Employment Tribunal litigation, assessing risks and engaging in commercial settlement negotiations on behalf of clients. He also drafts employment policies, consultancy and service agreements and advises on settlement agreements (on behalf of the individual or the employer). Ben regularly speaks at seminars and conducts internal client training sessions.
As a long-standing member of Devonshire House, Charles Russell Speechlys is delighted to be partnering with Devonshire House Network and looks forward to developing strong relationships with the Network and its members. We anticipate playing an active part in supporting the Network as it evolves and grows in the years to come.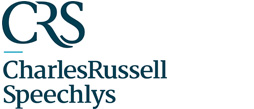 Charles Russell Speechlys