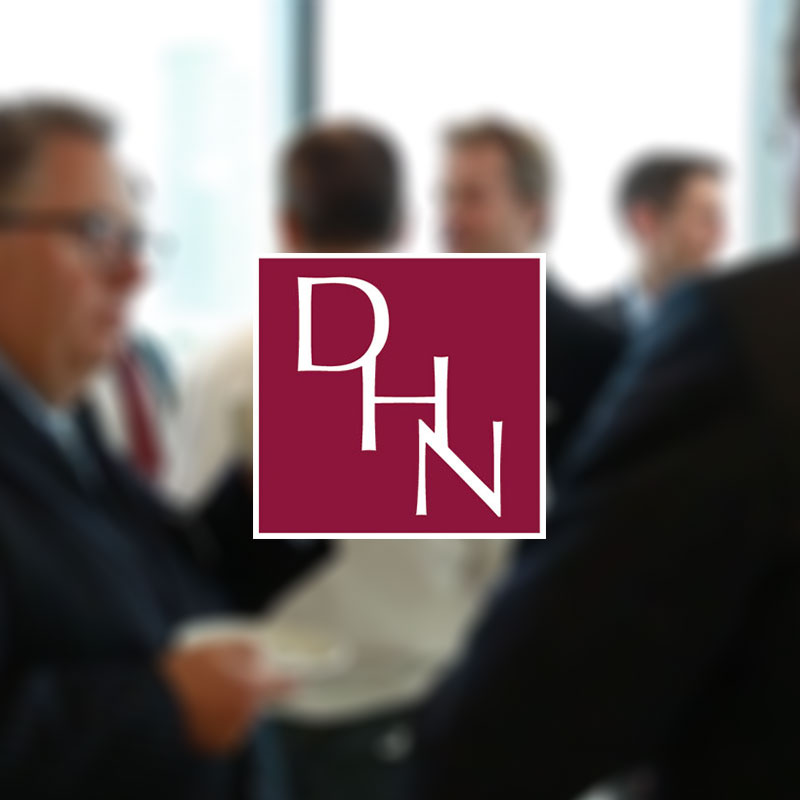 21.05.20 Panel Event – Does delivering "Shareholder Value" conflict with ethical "ESG" engagement?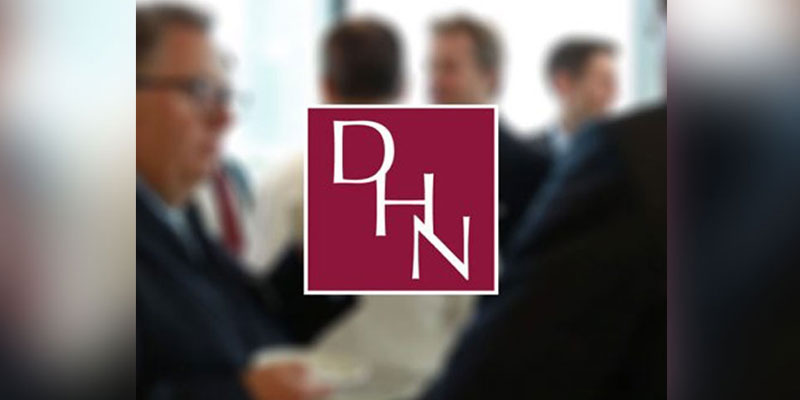 21 MAY 2020
6.00 – 9.00pm
Panel Event – Does delivering "Shareholder Value" conflict with ethical "ESG" engagement?
The Devonshire House Spring Panel Discussion on Corporate Governance

Organised and presented by Devonshire House, chaired and led by Genius Boards and supported and hosted by Pinsent Masons, this Panel Debate asks the question:-
Does delivering "Shareholder Value" conflict with ethical "ESG" engagement?
What is ESG – Environment – Social – Governance? This source meaning is understood and remains the acronym in use – ESG.  But today these three letters have a far wider meaning and demands an integrated board involvement.
This important Panel Discussion is promoted and organised by Devonshire House, chaired by Genius Methods and hosted by Pinsent Masons on 21.5.20 at 30 Crown Place, Earl Street, London EC2A 4ES.  A collaborative and interactive discussion, we will take a hard look at this crucial area of Corporate Governance – offering information, exchanges of views and ideas around solutions.
Considerations
How serious is this gathering ESG storm?
Do Boards really have to shift their thinking and lead the organisation differently?
Do we hear "Don't be silly!Business Owners and Shareholders want profits and cash!!  What else can be more important than that?"
If People and Planet override the direct Profit generation focus, should, or will, the bottom line ultimately benefit?
Or, somewhat cynically, does profit foregone simply fall into the hands of "third parties" and the "community"?
Is this little more than wealth redistribution?
What exactly do we understand to be profits, cash or wealth creation in the eyes of today's public or today's investor?
ESG related topics are gaining a direction and a following. Even the accepted definition of "Capitalism" is under siege. 
Will it be business as usual?  
Sadly NO!
The Agenda
Companies have to take note of all ESG inter-related and accelerating changes that are happening to their customers and other stakeholders all which directly impact the business and also influences markets and impacts the climate and the environment.
We are noting Governmental interventions, involvement of international politics, work of lobbyists and consumer demands – which are all leading or demanding change.   Behaviour, clean manufacture, use of technology and thinking laterally all contribute to driving solutions.
The sort of marketing and business development actions that have worked for companies in the past, reflecting increasingly fierce competitive and changing markets, old style engagements  and those which have been used to retain market share are unlikely to continue to deliver the same value as before.  New considerations are needed to keep sales and margins going upwards and costs going downwards.
Understanding where we currently are globally on this understanding and engagement with bettering the world we live in, is difficult to determine or even to retain relevance.  For companies, working out what action to take is more difficult and more important than before, it could be the defining competitive activity that wins you sales and loyalty. Every business and industry will be impacted in differing ways – and should be informed and avoid knee-jerk reactions.
Who should attend this Panel Discussion…………….  ?
………….. senior Directors responsible for Corporate Governance or the strategic direction of their businesses – or the businesses of the organisations they advise. Those who will get most out of this Panel Discussion are likely to be those who know more about the topic to start with!  Those to gain the most are those who need to work out how to add value and make changes to deliver on their ESG agenda.  
The Chair
Sharon Constançon, Genius Boards and Genius Methods.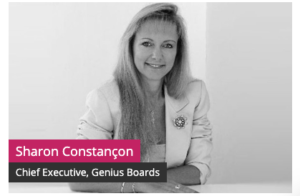 Sharon Constançon, (CDir MBA FCIS), is CEO of Genius Boards and Genius Methods specialising in Board Evaluations and Board development. Sharon lectures for final level The Chartered Governance Institute level seven exams on Boardroom Dynamics, she trains NEDs on the practical complexities of being a NED, sharing her vast experience to help Directors determine how to do what is always best for the company.  Sharon is also part of the Risk Coalition team launching a new Code of Risk Governance in financial services.
Genius Boards focuses on robust Board Evaluations that address the difficult topics, making them easier to manage. The focus is on being fit for the future; providing tips and recommendations for the Chairman to deliver a Board at its best.  Genius Boards engages with the FTSE 350, financial services, large corporates, family businesses, NHS, Housing Trusts, Investment Trusts, Charities, membership organisations and many more, unlocking the board's collective capability.  www.geniusboards.co.uk
Genius Methods focuses on board development, mentoring, coaching, NED development, women empowerment and empowering Company Secretaries to be their best.  www.geniusmethods.com
Sharon can be contacted at  sconstancon@geniusmethods.com
The Panellists   
Sharon Constancon will chair the Panel, details of which will be published soon. We will include legal expertise from Pinsent Masons, coverage of the nature, range and scope of ESG and also of the financial/ investment areas from experts in their field.
About Martin Webster – Partner with Pinsent Masons.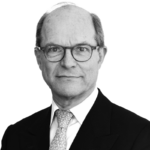 Martin Webster has practised as a corporate lawyer for more than 35 years.  He specialises in corporate governance and advisory work, helping boards, company secretaries and senior management teams with all aspects of corporate compliance, risk management and governance.  He regularly runs training and up-date sessions for boards and co sec teams and presents on governance at seminars and conferences, including the Thomson Reuters Company Secretary Forum in 2017 and 2018.  Martin is the editor and lead author of The Director's Handbook, the Institute of Directors – the authoritative  guide to a director's duties, responsibilities and liabilities, now in its third edition.  He has also contributed to the London Stock Exchange's Corporate Governance Guide and he produces a very popular monthly one-page Boardroom Briefing providing updates on governance and related matters.
Pinsent Masons LLP is an international law firm which specialises in the energy, infrastructure, financial services, real estate and advanced manufacturing and technology sectors. The firm ranks among the top hundred law firms in the world by turnover and has over 400 partners, a total legal team of around 1,800 people and more than 2,500 staff. The firm has 25 offices across Africa, Asia Pacific, Europe and the Middle East.  www.pinsentmasons.co.uk
We are grateful to Pinsent Masons for also hosting this Event.
Marc Kahn is Global Head of People & Organisation for Investec.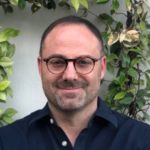 Marc Kahn is Global Head of People & Organisation for Investec, and Visiting Professor of People, Organisation and Strategy at Middlesex University. He is based in London. Marc is a Chartered Business Coach and clinical psychologist, and the author of "Coaching on the Axis." He teaches with a fundamental message: An extraordinary environment, more-so than any special individual, creates the most valuable outcomes in organisational life. Marc has been with Investec since 2008. Prior to that he was managing director of a consulting house (subsequently acquired by EY) that specialised in organisational and leadership development, executive coaching, mediation and facilitation in both the private and public sectors. He began his career in 1997 as a clinical psychologist in private practice, where he focused on adult psychotherapy as well as psycho-legal assessments, for which he acted as expert witness in High Court matters. He speaks at conferences and events on organisational success, leadership, culture, diversity and inclusion, innovation and learning in the twenty first century.
Daniel Widdicombe, Head of Investment Banking, China Construction Bank (London) Limited

Daniel has worked as Head of Investment Banking at China Construction Bank ("CCB") in London since 2009, building the institutional client platform in the UK and Europe. He has worked on numerous ground-breaking transactions for CCB including the first London-listed RMB-denominated Dim Sum bond issued by a Chinese bank in 2012, the first London-listed RMB-denominated ETF in 2015, and the acquisition of an LME Category 1 Ring Member company, Metdist Trading, in 2016. Daniel's international investment advisory work has increasingly reflected ESG and its future-proofing implications.  Prior to CCB Daniel lived in China, Japan, Hong Kong and Singapore for 18 years, where he held a number of positions including Chief Financial Officer of Nasdaq-listed Chinadotcom (CHINA US) and I-Quest Corporation, Independent Non-Executive Director of Nasdaq-listed Corgi Holdings (CRGI US), Head of Pan-Asian Equity Research at Bear Stearns, and China Investment Analyst at HSBC.  Daniel has been an Independent Non-Executive Director (INED) of the Hong Kong-based AVIC-CCBI AVIATION INDUSTRY FUND MANAGEMENT COMPANY LTD, a joint venture fund between China's largest aviation company, AVIC, and China Construction Bank International HK, investing in upstream and downstream aviation-related concerns. Daniel graduated with a 1st Class Honours MA in Chinese and Japanese from Edinburgh University and North-West University, Xi'an, China, and has visited over 60 Chinese cities in over 30 Provinces nationwide.
About Charles Russam and Devonshire House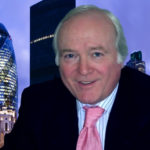 Charles Russam is Managing Director of Devonshire House.  Devonshire House Network is a people-focused membership club for Director-level professionals in leadership roles who have an instinctive focus on the human side of enterprise. Our purpose is to create, for our members, thinking time and space for key business issues and where people make the difference. At the heart of Devonshire House are senior decision makers keen to discover and explore original thinking and information generated from all the Events we promote and delivered primarily through our broad range of high-level Speaker Events, Director Forums, our Debates and peer-to-peer networking.– more info at  www.DevonshireHouseNetwork.co.uk
21 MAY 2020
6:00 pm - 9:00 pm
Pinsent Masons
30 Crown Place
Earl Street
London
EC2A 4ES