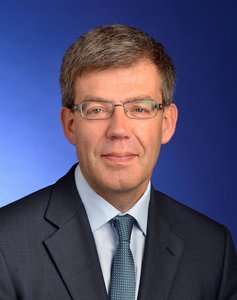 ** EVENT POSTPONED** New date expected late 2020 – Speaker Event – James Stewart – Vice Chairman – KPMG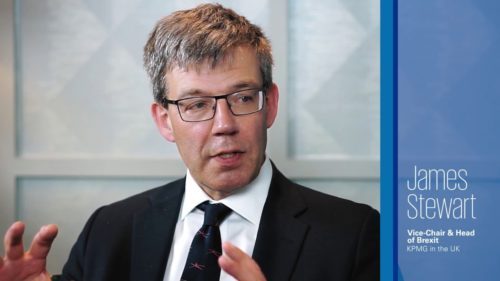 New date expected late 2020.
** EVENT POSTPONED** Speaker Event – James Stewart. Vice Chairman, KPMG
** EVENT POSTPONED** due to concerns of the Coronavirus. The event is expected to be moved to a date towards the end of 2020. Bookings will be open again once the date has been confirmed.
"How is the role of the CEO changing?" 
In reviewing how best to structure the conversation with Bill Michael, Chairman and Senior Partner of KPMG in the UK, scheduled for 24.3.20, we have come up with a different plan – and a different venue!
We have redefined the original topic – see below – and are delighted to welcome KPMG Vice-Chairman, James Stewart, to lead our conversation.
The change in plan is to interpret "How is the role of the CEO changing?"  in a broader context and linking it to the Devonshire House mantra….. an instinctive focus on the human side of enterprise…"  We want to know about how businesses operate and are managed and how its people make that happen.   We want to know what the role of the CEO is changing into – and why – and how this process works and the interactions within businesses and their people.
Why is life as a CEO becoming so difficult?
What is going on with the big 4? Front of stage here is the role and positioning of audit. What is the role of the auditor vs the company vs the shareholder?
How does a CEO connect with everyone in their workforce and particularly the younger generation who think differently to the leadership of many companies?. How do you manage, motivate and retain talent in this generation?
Did you know that the UK is the second biggest exporter in the world – of services. The role of the Big 4 and KPMG play a part in this!
Is the current model of capitalism going to survive? How is the ESG agenda going to play into this?
What are the issues of managing a business when uncertainty is going to be the new norm?? Did whoever first framed this question have in mind the impacts of Tech and AI, post-Brexit UK, the changing aspirations of people  and the Coronavirus?  (This Note written on 29.2.20.)
The nature of a managed conversation is that we won't cover everything – but there are key issues outlined here and wherever the questions and James Stewart take us, it will be a great evening.
As background, you could watch Bill Michael's 2017 video – below – which summarises succinctly the challenges and main elements of change for UK CEOs – as seen in 2017.  Reflect, for a moment how this looks in 2020 – and how it might look next year – and after next year.  Since that time, Bill has revisited his views on a few occasions –and on www.kpmg.co.uk  – reporting that most are still major  concerns and re-modelling, in effect, the ideal CEO profile continues to evolve – but is not getting any easier.
About James Stewart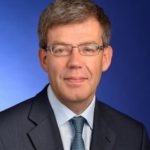 James is Vice Chair at KPMG responsible for Industrial Strategy, geo-politics and Brexit. He joined KPMG in May 2011 as Chairman of KPMG's Global Infrastructure practice. Since joining the firm, James has visited over 60 countries to discuss their infrastructure investment plans and major projects. Prior to joining KPMG, James was based in the Treasury as the CEO at Infrastructure UK (IUK).
James' role at IUK included advising Ministers on policy issues relating to the infrastructure sector and the private finance initiative (PFI) and public-private partnership (PPP) market, managing senior stakeholder engagements with the public sector, publication of a UK Infrastructure Strategy on budget day in March 2010, publication of the National Infrastructure Plan, launched by the Prime Minister at the CBI Conference in October 2010 and publication of the Infrastructure Cost Review in December 2010.
From May 2000 to December 2009, James was the CEO at Partnerships UK. Prior to this role, James spent 14 years at Hambros and Société Generale. His final position was Managing Director, Project Finance, and the Global Head of Infrastructure and Environment.
About KPMG
KPMG International Cooperative (KPMG) is a multinational network of professional services firm and one of the Big Four accounting organisations.  Seated in the Netherlands, KPMG is a network of firms in 147 countries, with over 219,000 employees and has three lines of services: Financial Audit, Tax and Advisory Services. Its Tax and Advisory Services are further divided into various service groups.  In the UK, KPMG llp turns over £2.4bn and employs 15,864 FTEs equivalent and with 632 Partners.
We are delighted that Christopher Johnson, a Senior Partner at Mercer, will moderate this conversation with James Stewart and Mercer will very kindly host this Event at the facilities of their parent company,  Marsh & McLellan Companies, in the city.  We are grateful to Amanda Flint for making this possible.
About Christopher Johnson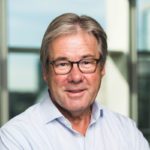 Christopher is a Senior Partner at Mercer based in London where he has held global and regional business leadership roles as well as worked with clients.
With over 30 years consulting experience, Chris specializes in large, complex organizationsin the public, not for profit and private sectors. Working with senior leadership, he has extensive experience advising on workforce transformation enabled by effective change management.
Chris has consulted in Africa, Asia, Europe and the US across a broad range of industries including government, financial services, pharmaceuticals, retail, transportation, telecommunications and utilities.
Prior to joining Mercer, Chris was a senior civil servant at the Cabinet Office working closely with Ministers and senior officials on workforce reform, employee relations and reward in the Civil Service and across the public sector.
In his early career, Chris worked in the trades union movement and graduated as a civil engineer.
About Mercer
Mercer is the world's largest human resources firm, headquartered in New York City.  Mercer is a global consulting leader in talent, health, retirement, and investments. Mercer helps clients around the world advance the health, wealth, and performance of their most vital asset – their people. Mercer's more than 20,500 employees are based in more than 40 countries and operate in more than 130 countries. Mercer is a wholly owned subsidiary of Marsh & McLellan Companies, a global team of professional services companies offering clients advice and solutions in the areas of risk, strategy, and human capital.  Mercer's executive rewards consultants are trusted advisors to public- and private-company senior management and boards of directors. Mercer's Executive Compensation professionals provide best-in-class expertise in the areas of executive and director compensation and benefits, pay-performance alignment, and corporate governance.
Date & Time
Date to be confirmed late 2020.
New date expected late 2020.
6:00 pm - 9:00 pm
Marsh & McLellan Companies
The Wellington/Hamilton Suite
The St Botolph Building
138 Houndsditch
London
EC3A 7AW