Elbow Room Events are dedicated personal networking events seeking to replicate the style and personal interactions of physical events.
DHN Elbow Room Networking – Discussion with David Campbell Bannerman
TEN REAL BREXIT OPPORTUNITIES
First, you should read the pamphlet he authored for Political Insight UK. See link here. Amidst all the current negativity, here are TEN areas where David Campbell Bannerman says serious opportunities exist – for those with enough enterprise, ambition and money – either their own or someone else's!
New Free Trade Opportunities
Cutting EU Red Tape
Re-allocation of EU membership fees
Cutting the cost of living
Restoring tax freedoms
Establishing Real Freeports
Trade in services benefits
Rebuilding Britain's fishing industry
Restoring British farming
Retaining the best of the EU
Within each of these headings are revealed signals for positive action. You can, for example, now see activity in the Financial Services sector aimed at renewal, reinvention and regrouping. No reason why this – and other sectors – should now be seeing a better world post Brexit (and Covid) than there was pre-Brexit.
About David Campbell Bannerman
David Campbell Bannerman is a British Conservative Party politician who served as Member of the European Parliament for the East of England from 2009 to 2019. He served as Deputy Leader of the UK Independence Party from 2006 until 2010. He now runs his own consultancy practice, offering strategic trade advice to those wrestling with changing legal and process frameworks – not only with the EU but also in other markets which is where more business is done.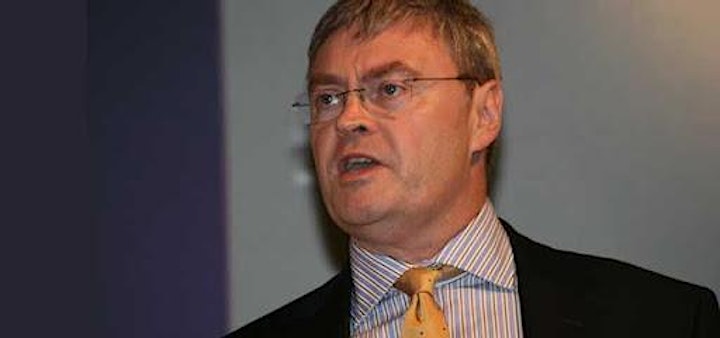 Meeting Agenda
6.00pm – Welcome and Intro from Charles Russam, MD of Devonshire House
6.05pm – Message from our Host and Sponsor
6.10pm – Address by David Campbell Bannerman
6.25pm – Breakout Rooms (25/30 mins)
6.55pm – Feedback and discussion
7.15pm – Close
NOTE from Devonshire House
Many may think they have seen something similar to this Event in the past few weeks from Elbow Room Networking! Quite right. The Elbow Room Networking Event held on 4.2.21 heard about 3 minutes from David – and discussed it in small Groups. Feedback received since that time points to wanting to know more about this topic and spend longer talking about it alongside people about whom they would also like to know more.
Elbow Room Networking
Elbow Room Networking Events provide the opportunity for you to meet new people through Devonshire House as well as catch up with people you may have met before at Devonshire House. They seek to replicate the style and feel of actual physical face to face networking events.
Networking has been at the heart of the Devonshire House offering since its original founding in 1967. Our purpose is to create for our members thinking time and space for key business issues, and where people make the difference. Delivered primarily through our broad range of high-level Speaker Events, Panel Debates and Special Events, we have extended our offering to include a direct Networking facility – our online Elbow Room Events. At the heart of Devonshire House are senior decision makers keen to discover and explore original thinking and information generated from all the Events we promote.
How do we define Networking? It means creating, activating and nurturing the fullest range of human interactions to promote mutual best interests. But current upheavals – driven by Covid-19, Technology, Brexit and personal and corporate evolving aspirations are revolutionising the whole concept of Networking. Please see Re-discovering Networking for a more detailed analysis. The element that many say is missing through screen based "contacts" is the human interaction. Elbow Room Events seeks to overcome this by creating a different online networking Event – we try to get as near as possible to the face to face experience of pre-Covid days.
Main purpose of Elbow Room Networking
The main purpose is to meet the others in your Breakout Groups – find out who they are and what they do – and ensure that the others have your own contact details. Unless you specifically ask us not to, we will circularise all these names and contact details to others in your Breakout Group after the Event. We will also place these details in a dedicated LinkedIn Special group to which you will all have access. We will maintain this LinkedIn Group and arrange – subject to the will of the Group – zoom meetings. Our expectation is that this will certainly happen once – but the Group may be happy to focus on individual networking after securing individual contact details – and also re-join another Devonshire House Elbow Room Event – and go through the process again.
Meeting Agenda
We will publish a single item Agenda. This will be introduced by the Facilitator/Host and is designed to be a thread running through the Event around which delegates can talk and interact with those in their Breakout Group, the over-riding aim of which is Networking.
Facilitator/ Host and Breakout Rooms
Each Elbow Room Networking session will have a Facilitator/ Host to provide insight into a particular topic and to guide and stimulate the conversation. They will then allocate random breakout groups through zoom .
After the Event
We will facilitate the sharing of contact details within the LinkedIn Group with those who have elected to join it through a Devonshire House Elbow Room Events Networking Group so people can carry on keeping in touch – and, maybe, arranging to meet as and when possible.
Devonshire House Network Ltd is a company registered in England and Wales. Registered number: 8477779. 73 High Street, Newport Pagnell, Bucks. MK16 8AB. Registered Office: 45 Pall Mall, London. SW1Y 5JG. www.DevonshireHouseNetwork.co.uk

Mercury is a high-stakes public strategy firm, operating world-wide out of over 20 offices. They work with and provide results for the world's most successful companies, leading advocacy groups, governments, political parties, NGOs, and prominent public and political figures. Their work covers Crisis Management, Government Relations, International Affairs, Political Consultancy, and Strategic Media Relations and is driven by a diverse team of experts who have succeeded at the highest levels of business, government.  We are delighted to welcome to our Elbow Room Event George Tucker who is a Managing Director in Mercury's London office. Over the course of his more than 17 years in corporate affairs and communications, he has worked in-house, within government, and for consultancies advising multi-national businesses across geographies on their corporate engagement strategies. Also joining us is Alex Walker, a Director in Mercury's London Office. He leverages his background in UK politics, from running election campaigns to advising leading MPs and Ministers, to implement strategic communications campaigns for clients.