Are we all Now Gigworkers 2021?
"Are we all now Gigworkers?"
Charles Russam, MD of Devonshire House – introduces this important and highly topical Panel Discussion on 18.5.21. This page contains the full recording of the event and presentations from the individual speakers.
On behalf of our distinguished Panel and Devonshire House, I would like to welcome you all to this Online Panel Discussion.
This is the second time we've looked at this topic – and it was instructional – and  fascinating – to see what has changed – for good or bad – and what might be changing. What does the future look like?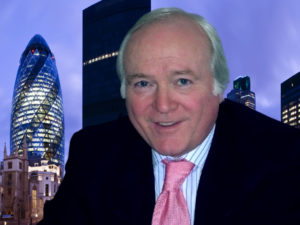 "Gigworker" is the one word that seems to capture the public and broader interest. But it is a bit of a blunt instrument.  Many see Gigworking as everything other than full time employment on a payroll and bracket it with flexible working. You may have your own definition. But our purpose is not to be a missionary for Gigworking – nor an apologist – but to seek to get a fix on what is happening in our working world and its line of travel.
We are grateful to Sophie White, a Partner at leading law firm, Eversheds Sutherland, for chairing this Event – for the second time.
We are also indebted to our expert Panel for sharing their time and wisdom with us – Clare Chapman, Chair of Acas, who delivered our Keynote address. (www.acas.org.uk).  Neil Carberry,  CEO at the REC (the Recruitment & Employment Confederation.) (www.rec.uk.com).   Paul Nowak, Deputy General Secretary at the TUC. ( www.tuc.org.uk) and Tony Wilson, Director, The Institute for Employment Studies. ( www.employment-studies.co.uk)
Finally, I am reminded of one of Winston Churchill's lesser known quotes from his book Thoughts and Adventures –
"The glory of light cannot exist without its shadows". 
What, I guess, we are all now looking for – post Covid and post Brexit –  is the glory –and the light  – but NOT for the shadows – for our businesses, for those businesses we advise and, importantly, for ourselves.  We have to be mindful of the shadows – and for those who are unfairly disadvantaged or damaged by Covid and Brexit.
Looking back, the answer to the question "Are we all now Gigworkers?"  was probably a score draw. The panel was surprisingly optimistic;  clearly progressive;  open minded; keen –  now -to sort out current and emerging challenges – but acknowledging that significant change is ahead for us all.   –
My view is that we may well be seeing a revolution – I think that this one is about people.  How do you reconcile in a progressive and changing economy what people want for themselves and their families with what society and business wants?
Sophie, may I hand over to you………….
(NOTE:  This video can be viewed in full or by individual Speaker. We have a transcript of the Panel Discussion and are currently discussing with Panellists how best to leverage the value of this important Events.)
Full Event Recording 18.5.21
Individual Speaker Recordings 18.5.21
Sophie White, Partner Eversheds Sutherland
Neil Carberry, CEO at the REC (the Recruitment & Employment Confederation.)
Tony Wilson, Director, The Institute for Employment Studies
Charles Russam, Managing Director – Devonshire House Network Ltd.
O8081 565604 – 07785 297059. charles.russam@DevonshireHouseNetwork.co.uk.
Devonshire House is a people-focused membership club for Director-level professionals in leadership roles who have an instinctive focus on the human side of enterprise.  Our purpose is to create, for our members, thinking time and space for key business issues and where people make the difference. Devonshire House Network Ltd is a company registered in England and Wales. Registered number: 8477779. 73 High Street, Newport Pagnell, Bucks. MK16 8AB. Registered Office: 45 Pall Mall, London.  SW1Y 5JG. www.DevonshireHouseNetwork.co.uk