---
KMG is pleased to be a much-valued supporter of Devonshire House.
Devonshire House is delighted to include KMG amongst our Friends, Partners and Sponsors. KMG has been a keen and active partner and much appreciated supporter of Devonshire House from the moment they joined Devonshire House in 2014.
KMG Independent Ltd provide bespoke investment management and financial planning services to both individual and corporate clients, offering clients a truly personal and holistic service. KMG have offered fee based, expert independent advice for over half a century and are based in Surrey.
---
Introducing Nick Matthews, Chartered Financial Planner and Director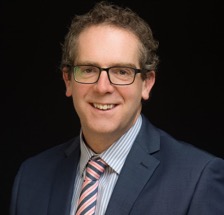 Nick has spent much of his 17-year career, the last six with KMG, helping clients find their way through the changing and often bewildering world of personal finance, and is qualified to provide advice across the spectrum of investment and financial planning.  As well as sitting on the board at KMG, Nick is a member of KMG's investment committee, whose remit is to consider the global macro picture and make tactical geographic and asset allocation decisions with the aim of providing positive returns whilst minimising downside risks for KMG's significant funds under management.
---
Introducing Gemma Barker, Client Executive
Gemma has only recently joined the world of financial planning after 3 years working in FinTech and is currently training to become a financial planner.
If you are in need of financial planning advice or want to learn more about the variety of services KMG can offer, please visit our website. [https://www.kmg.co.uk/] 
---
KMG Foundation
Patrick McIntosh, adviser and director at KMG as well as triple cancer survivor is soon to take on his next challenge for the KMG Foundation. He will be cycling from the UK to the Rugby World Cup in Japan to raise awareness about exercise, good diet and getting tested to help us win the fight against cancer.
You can follow his trip and help the great cause here.