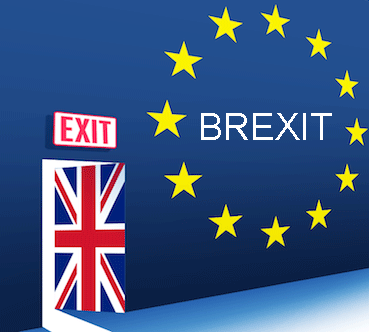 12.7.17 Debate: Will leaving the EU damage the UK's Financial Services industry?
Date: 12th July 2017      Time: 6.00pm – 9.00pm
Location: Charles Russell Speechlys, 5 Fleet Pace, London EC4M 7RD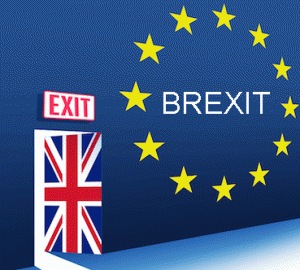 Overview
An Industry that contributes, arguably, up to 20% of our nation's GDP, and we don't really know what will happen to Financial Services at the hands of Brexit! We probably know most of the questions – but very few – maybe virtually none – of the answers.
Come to this Devonshire House structured debate and enquiry into this huge challenge to the UK's future commercial fortunes. Take a hard and collective look at this key question, plus the increased uncertainty caused by the recent General Election result – and help us find out what might happen!
What are the opportunities, challenges and risks and what can be done to change any bad news into good news – and what are the risks to good news?  This involves looking at the facts, issues, views and opinions on the broadest front.  This Event is aimed not only at those with a professional or business involvement in Financial Services but also anyone involved in managing businesses or their clients 'money – or even their own money –  and where what happens in Financial Services may well have a major impact.
Organised by Devonshire House as part of their Topical Issues Forum Programme, this important and timely Event is being hosted by leading lawyers, Charles Russell Speechlys and chaired by Jon Bond, who heads up their Financial Services Practice. Jon will be supported by a Panel of three experts in Financial Services – Martin Watkins, Tim Skeet and a leading senior figure from a city institution – all with different views and all with serious knowledge and experience.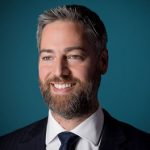 Jon Bond – Chairman
Solicitor and a Partner in Charles Russell Speechlys, leading their Financial Services Sector. Jon specialises in banking & finance with a focus on Real Estate & Emerging Markets.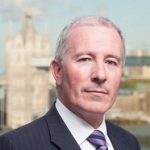 Martin Watkins
Board member of the Chartered Institute for Securities and Investment, where he is Founding Chairman of the European Regulations Interest Group. He is also EMEIA Lead for Exchanges and FMI at EY.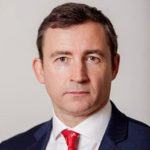 Tim Skeet 
Senior advisor to the ICMA and consultant to the finance industry, having previously run teams in capital markets areas of various investment banks. Tim most recently worked in the Financial Institutions group at RBS. Tim has worked for over three decades in banking in the City of London specialising in the debt capital markets.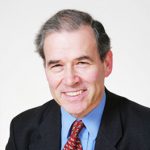 Anthony Belchambers
Barrister and Chairman of the Honorary Advisory Council of the FSNForum. He is also Chairman of the Advisory Group to the APPG on Wholesale Markets, Chairman of Saxo Capital Markets and a NED of Westpac Europe.
Questions
A significant part of the discussion will be rooted in comments, information and questions from the floor – and capturing all this for later study is an important part of the process. The Event will be introduced by Jon Bond of Charles Russell Speechlys, who heads up Financial Services in the Practice. Jon will introduce each Panel Member, allowing them five minutes each to have their say – based broadly around the following four questions:-
Could you give a brief introductory statement on your views – pre-referendum and now? Will Brexit be good or bad for the UK FS industry?" Broad opportunities or risks i.e optimist or pessimist. Principles rather than politics (if possible!)Panel Members to discuss the following topics:
More specifically, how do you think it will affect UK Financial services and UK industries & companies?" FS industry as a contribution to UK GDP – 17%? Economic & political (in)stability London as a financial centre vs Paris/Frankfurt/New York/Far East. Cost of borrowing. Imports & exports. Impact on costs. Will non-UK FS companies re-trench or just duplicate operations? Global trading. Languages, mobility, time zones.
What do you think the impact will be on the population in general – Jobs & employment? Lending required to create jobs – especially government sector. Cost of borrowing – loans, mortgages, plus FX Cost of goods – especially imports. Property prices, Pensions & investments Travel & work across EEA & impact on Europeans here.
What if there is no agreement pre 2019? What could be happening in the longer term? Principles & priorities for a transition period. What happens if there is no agreement pre March 2019? Crypto-currencies, wealth management. Future Other financial "ecosystems" – e.g. FinTech, proofing the FS industry – AI & robo-advice.
Who is the event for?
Financial Services Directors and Senior Executives keen to check their current translations of questions into answers. (Who would not want to know if they are going to be out of work soon?)
Senior Directors who run businesses in most sectors and need to take strategic decisions about their company's future – and their own. How and where will the Brexit impact on Financial Services in the UK affect their own businesses.
Senior Professional Advisors – who advise their Financial Services clients – keen to keep their own knowledge and skills up to date.
Those wanting to be part of this impressive gathering of senior professionals
Venue
Charles Russell Speechlys
5 Fleet Pace
London EC4M 7RD