18.09.18 Speaker Event – Rt Hon John Redwood MP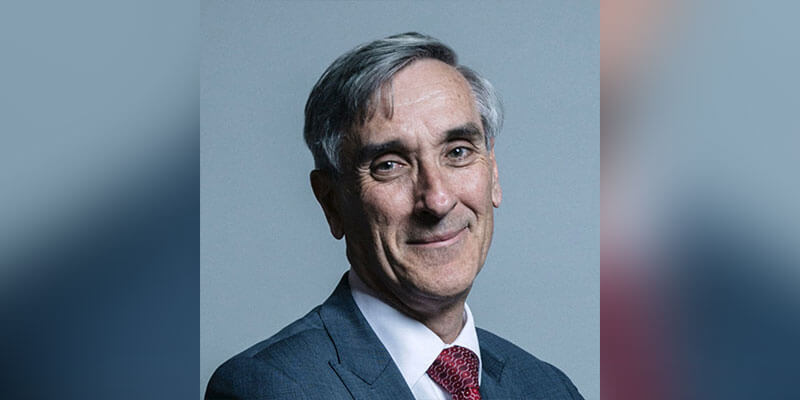 Speaker Event - Rt Hon John Redwood MP
by Devonshire House Network
We are delighted to welcome John Redwood to Devonshire House as our Speaker on 18.9.18. John has chosen " Innovation and the Global Economy" as his topic.
In many ways, John Redwood has an unusually unique and powerful profile as a national figure of major political and business influence.  Delivered through forceful brisk persuasion and impeccable logic the consistent volume of his written and spoken words has been phenomenal – and for such a long time.
In recent times this has been just as much through his role as Chief Global Strategist at Charles Stanley as through his strong views as a leading Brexiteer and as an MP –  which were a seamless follow-on from his equally as strong views about the UK staying out of the Euro. Many would say that his views were right then and his views are likely to be right now.
His choice of topic is intriguing.  The bit about the Global Economy is all about business, and investment and politics and the bit about Innovation is is all about the best things that can be applied to a post-brexit world.  If we get that far! 
About John Redwood
John Redwood was educated at Kent College, Canterbury before reading a Bachelor of Arts (BA) in History at Magdalen College, Oxford and later obtaining a DPhil from All Souls College, Oxford. He was elected to a fellowship by examination at All Souls in 1972 which led on later to a Distinguished fellowship. He was an Oxfordshire County Councillor between 1973 and 1977, the youngest ever at the age of 21 when elected.
John Redwood was an investment analyst, manager and director for Robert Fleming and for NM Rothschild in the 1970s and 1980s. He has written extensively on economic and investment subjects, including Popular Capitalism (1988); The Global Marketplace (1993); Superpower Struggles (2005); and Freeing Britain to Compete (2007).
John Redwood became MP for Wokingham in June 1987 and was made a Parliamentary Under-Secretary of State in July 1989 for Corporate Affairs at the Department of Trade and Industry. In November 1990, he was promoted to Minister of State. John Redwood became Minister for Local Government and Inner Cities after the 1992 General Election where he oversaw the abolition of the Community Charge, known as the "Poll Tax", and its replacement with the Council Tax.
He was the co chairman of the Conservative Party's Policy Review Group on Economic Competitiveness until 2010. From 1983 onwards he headed up Margaret Thatcher's policy unit,[1] where he was one of the champions of privatisation.
He is currently a Distinguished Fellow of All Souls College, Oxford, and a lecturer and commentator on economic and investment matters.
As is widely known, John Redwood is a veteran and ardent Eurosceptic and has delivered scathing attacks on a whole range of EU issues including fisheries, agriculture, Financial Services and the impact of the single market and customs union on Britain, saying- for example –  that in the past 45 years there has been no evidence of a boost to growth.
He has written extensively on economic and investment subjects and most of his books are available on Amazon –   including Popular Capitalism (1988); The Global Marketplace (1993) and Superpower Struggles (2005).
More info about John Redwood – johnredwoodsdiary.com
(A personal note from the current Managing Director of Devonshire House: "One of John's early books was "Our Currency, Our Country", published in 1997.  Somehow, I acquired a signed copy (which I paid for) of this book – and enjoyed reading this strongly argued polemic entirely in tune with my own sentiments.  John Redwood has spoken at Devonshire House before and around that time – so I may well have acquired the book when he spoke to us.  Readers may be interested to know that copies of this book are still available from Amazon – with used copies on special offer for one penny – with P&P charged in addition.)
About Charles Stanley
Charles Stanley & Co. Limited is one of the oldest firms on the London Stock Exchange. Its origins lie in a banking partnership established in Sheffield in January 1792. By the 1830s Charles Stanley had moved southwards and was recognised as a separate operation and in 1852 the name Charles Stanley first appeared as an independent member firm of the London Stock Exchange. Today, Charles Stanley & Co. Limited is one of the leading investment management companies in the UK, dedicated to serving the private investor. In addition, they act for many national charities, trusts, professional institutes and major financial institutions. But their principal business remains as it was a century and more ago, the provision of a traditional, high-quality service to the discerning private investor.  These Investment Management Services cover Advisory Management, Advisory Dealing, Personal Portfolio Services, Discretionary Management, Executive only Dealing, ISA,  SIPPs and JISAS.
More info about Charles Stanley from www.charles-Stanley.co.uk
Tue 18 September 2018
6:00 pm – 9:00 pm
The Royal Thames Yacht Club
60 Knightsbridge
London
SW1X 7LF