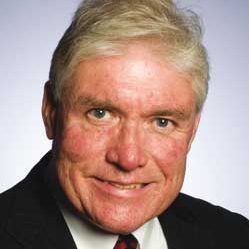 Professor Douglas McWilliams, President of Cebr
'Is a major world economic recession on the horizon?'
Date: 21st February 2017      Time: 6.00pm – 9.00pm
Location: Smith & Williamson, 25 Moorgate, EC2R 6AY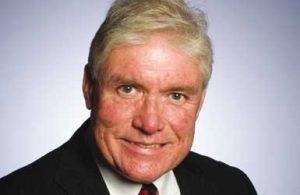 We are delighted that our Speaker will be Professor Douglas McWilliams, President of the Centre for Economic and Business Research (Cebr). Douglas's topic will be 'Is a major world economic recession on the horizon?' Whatever the topic, what we all want to figure out is just how all this current and unprecedented change is going to affect the businesses we run, help to run or advise others how to run. And what we should be doing about it.
Responding to a number of comments made during 2016, we have redesigned some Dinner Events as Topical Issues Forums – the aim being to increase time spent listening, questioning, debating and. Importantly, mixing with other DHN members and decrease the time spent eating – and doing it standing up rather than sitting down! Tea/coffee is served at 6pm, followed by the talk and the usual DHN Q&A and with a hot buffet supper served at 7.30pm. The formal close is 9pm.
We are also very pleased that hosting this important Event, will be Synaps Partners LLP – www.synapsllp.com. Their partners are longstanding DHN supporters. In particular, I am very pleased that their Managing Partner, Madoc Batcup, will act as Chairman for the evening.
For 20 years the Centre for Economics and Business Research (Cebr) has supplied independent economic forecasting and analysis to hundreds of private firms and public organisations. Their predictions have a strong track record of forecasting accuracy at international, national and even company level, placing them consistently in the top handful of UK economics teams and winning awards and headlines. Cebr provides business solutions, using economics as a means to an end, helping clients take informed decisions, establish themselves as 'thought leaders' in their specialist areas and get their opinions across to government or other stakeholders. CEBR clients are big international firms, banks, professional bodies and government departments. They also work for charities, unions and small to medium sized businesses. They have advised all the major political parties whether they be in power or not.
Cebr founder Professor Douglas McWilliams is one of the world's leading economists and was chosen in 2012 from over 300 applicants to become the Gresham Professor of Commerce. He was Chief Economic Adviser to the Confederation of British Industry and IBM. He wanted Cebr to be a powerful business tool for commerce and made sure the consultancy offered a full suite of macroeconomic and microeconomics services. He recently published an updated paperback version of his book, The Flat White Economy and his new book will be published on 25.5.17. Douglas is probably best known for his work in IT and telecoms sectors and transport economics and for his knowledge of the Far East economies. Also well known at Cebr and through the media is Board Member, Vicky Price. Vicky was previously Senior Managing Director at FTI Consulting,(2010-2013), Director General for Economics at the Department for Business, Innovation and Skills (BIS)(2002-2010) and Joint Head of the UK Government Economic Service.
Synaps Managing Partner Madoc Batcup, chaired this DHN Event held at the offices of Synaps Partners LLP and Smith & Williamson in London.
Madoc Batcup writes:-
We were privileged to hear a presentation by Douglas McWilliams, the founder and President of the Centre of Economic and Business Research and the Mercers School Memorial Professor of Commerce at Gresham College between 2012 and 2014 entitled 'When will the next major world recession take place'.
The answer was that recession was not likely for the next two years, but that by 2019 there would be significant challenges and uncertainties to be faced in a number of different economies. He also focused on the clear trend of the growth of the Asian economies at the comparative expense of those of Europe and North America.
For those interested in the supporting detail, Madoc Batcup offers the following, extracted from Douglas McWilliam's talk:-
Douglas highlighted at the start of his talk he recent air freight figures as indicative of the buoyancy of the global economy, particularly in respect for high value goods, which are more typically transported by air.
Latest air freight data shows FTKs up 9.8% (Dec 2016)
Doug also reviewed the increasingly uncertain political and economic trends on the other hand. He came to the view that a major world recession was not likely for the next two years, but that by 2019 there would be significant challenges and uncertainties to be faced in a number of different economies including both Europe and China. He also focused on the clear trend of the growth of the Asian economies at the comparative expense of those of Europe and North America.
Asian Century' continues: East Asia overtakes W. Europe and North America, Central & South Asia overtakes Middle East & LatAm
We were also fortunate that Doug found time to talk about his recent book 'The Flat White Economy' the name of which has given rise to a new expression in English to collectively describe the media, information and communications sectors. These have enjoyed very rapid growth of late, and now at 8.7% of GDP represent the largest sector of the UK economy apart from construction, and larger than even the financial sector.
The reasons for the dynamism of this sector include the great propensity of the UK consumer to shop online, and the strength of the advertising industry and of the creative arts, particularly in television and cinema. One additional key factor is London's attraction to a wide range of young people from across Europe and beyond whose very diversity has been a driving force in the creativity of the sector through the melding and synthesis of different viewpoints and skill-sets.
With Brexit this key advantage is likely to wane, and in his column in the Evening Standard on the 28th February a week after Doug's speech Anthony Hilton highlighted the conclusions of Douglas's book and the potential economic cost of restricting immigration, coupling this with recent remarks of the Chief Executive of a fintech company looking to re-locate part of his business to Luxembourg. The DHN will be fortunate to have the opportunity to ask Anthony how he himself thinks the world will be changing, as he is due to speak to us on 24th May.