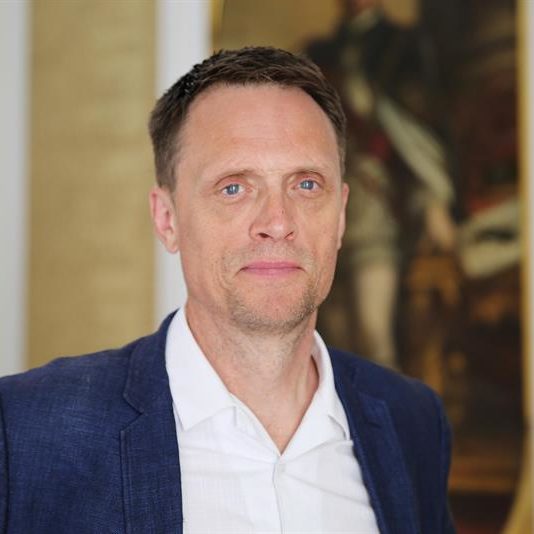 28.01.20 Speaker Event – Matthew Taylor – CEO of the Royal Society of Arts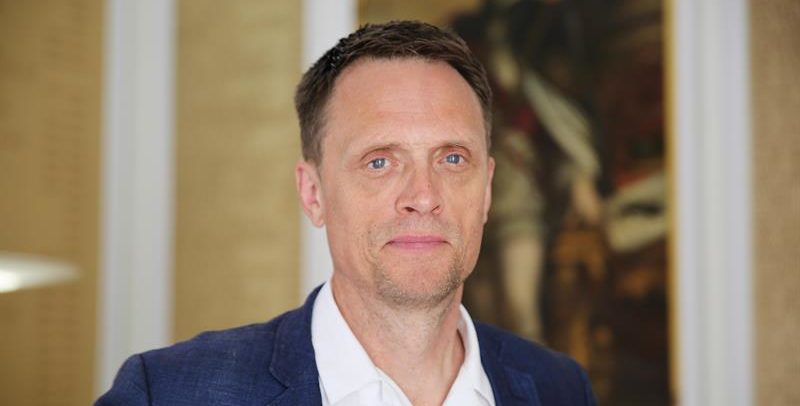 28 JANUARY 2020
6.00 – 9.00pm
Speaker Event – Matthew Taylor – CEO of the Royal Society of Arts
We are delighted that Matthew Taylor, CEO of the Royal Society of Arts will be speaking at Devonshire House on 28.1.20.   
We don't have a topic agreed at this time but will have as we get closer to the 28th January 2020.  However, for Devonshire House Members, the focus of attention will be around Matthew's view on people in the workplace and all implications around employment.  At the heart of Devonshire house is the short phrase …………… an instinctive focus on the human side of enterprise.  We are living in an era of unprecedented change in employment and working patterns – Matthew Taylor headed up the team that wrote and delivered the Taylor Review report,  Good Work,  which was published in July 2017. 
We are also delighted to be hosted by Charles Russell Speechlys on this occasion and in particular by Employment Partner, Robert Thomas.  Nick Hurley, Head of their Employment and Pensions Practice will chair the session.  See below for more info about Charles Russell Speechlys, Robert Thomas and Nick Hurley 
About the RSA …… 21st Century Enlightenment…………. 
The mission of the RSA (Royal Society for the encouragement of Arts, Manufactures and Commerce) is  to enrich society through ideas and action.  Everything that the RSA does is driven by this mission, as they aim to empower more people to apply their creativity to bringing about positive social change. 
"We believe that all human beings have creative capacities that, when understood and supported, can be mobilised to deliver a 21st century enlightenment. Supported by our 29,000 Fellows, we share powerful ideas, carry out cutting-edge research and build networks and opportunities for people to collaborate, helping to create fulfilling lives and a flourishing society.  If you're a champion of new ideas and want to support our mission of a 21st century enlightenment, then we want to hear from you – find out more about joining the Fellowship. Each research project we undertake, every event we host and the ideas we promote, all further our core mission of 21st century enlightenment." 
You can find out more about their work at  www.rsa.org.uk 
About Matthew Taylor 
In 2005, he was appointed by incumbent Prime Minister, Tony Blair s head of the Number 10 Policy Unit. He is a writer, public speaker and broadcaster who has been a panellist on BBC Radio 4's Moral Maze since 2008. In October 2016, he was appointed Chair of the Review of Modern Employment established by Prime Minister Theresa May and delivered the Taylor Review  report,  Good Work,  which was published in July 2017.  Between 1998 and 2003, Taylor was the Director of the left of centre think tank the Institute for Public Policy Research and in 2003 the Labour Prime Minister,  Tony Blair appointed him head of the Number 10 Policy Unit, giving him the task of drawing up the Labour Party's manifesto for the May 2005 general election. Following the re-election of the Labour government he became Chief Adviser on Strategy to the Prime Minister. Taylor was involved in several initiatives to engage the public with the political process and played a key role in developing the Labour Party's "Big Conversation" discussion forums. 
He left in 2006 to become Chief Executive of the charity, the  Royal Society of Arts.
Matthew Taylor has been awarded honorary degrees from the universities of Brighton, Northampton and Warwick, and is a visiting professor at  Nottingham Trent University. He has sat on a number of Governmental committees and inquiries on topics including higher education in Wales, the role of elected councillors, innovation in children's services and spinning out public services as social enterprises. He is a regular panellist on Radio 4's  Moral Maze, devised and presents the discussion programme,  Agree to Differ, which was first broadcast in 2014, and is an occasional presenter of Analysis.  His opinions pieces have been published in several national newspapers, He writes occasional book reviews for  Management Today  and has contributed extended essays to publications such as  Political Quarterly    and written pamphlets and chapters for a number of books. As well as his annual RSA Chief Executive lecture, he is a regular public speaker on topics including public service reform, social trends and education policy. He has chaired lectures and conferences for many organisations including the RSA,  the Heritage Lottery Fund, Intelligence Squared and the Cabinet Office. 
About Charles Russell Speechlys 
Charles Russell Speechlys is a leading international law firm with 168 partners, a total of 500 lawyers and turns over about £140m.  The firm is headquartered in London with an office network which stretches from the South of England and across Europe, the Middle East and Hong Kong and with relationships and networks extending further – throughout the United States and the Caribbean to Africa and beyond.  Their unusually broad range of skills and experience cover the full spectrum of business and personal needs. gives  them a wider perspective, clear insight and a strongly commercial long-term view and has made them a leader in the world of dynamic growth and family businesses, and among the world's leading creators and owners of private wealth and their families.  Major corporates and institutions find our more considered and personal approach a refreshing alternative to conventional business law firms. 
About Robert Thomas 
Robert is a partner in the employment team and also holds responsibility for Data Protection. He specialises in all areas of contentious and non-contentious employment law, often with an international dimension. Robert advises on numerous issues in relation to TUPE, complex redundancies and restructuring, contractual change, senior executive appointments and terminations, sickness management, whistleblowing, equal pay, disciplinarians and grievances.  
About Nick Hurley 
Nick leads the Employment and Pensions Practice Charles Russell Speechlys.  His practice is in respect of both contentious and non-contentious employment law issues. He has broad experience both in the Employment Tribunals and in the Civil Courts and has conducted cases involving discrimination, whistle blowing and TUPE to name but a few. Nick's non-contentious experience covers a wide spectrum of work ranging from advising on complex employment documentation, giving strategic advice on reorganisation programmes and all sorts of business transfers.  Nick is a prolific contributor to newspapers and journals, regularly lectures on employment law issues, has appeared on radio and TV and has contributed chapters to a number of books. He is a non-executive Director of the City HR Association and is recognised as a world leading practitioner in Who's Who Legal.
DATE & TIME 
Tuesday 28 January 2020  – 6pm to 9pm 
LOCATION 
Charles Russell Speechlys, 5 Fleet Pl, Farringdon, London EC4M 7RD 
Tuesday 28 January 2020
6:00 pm - 9:00 pm
Charles Russell Speechlys
5 Fleet Pl
Farringdon
London
EC4M 7RD