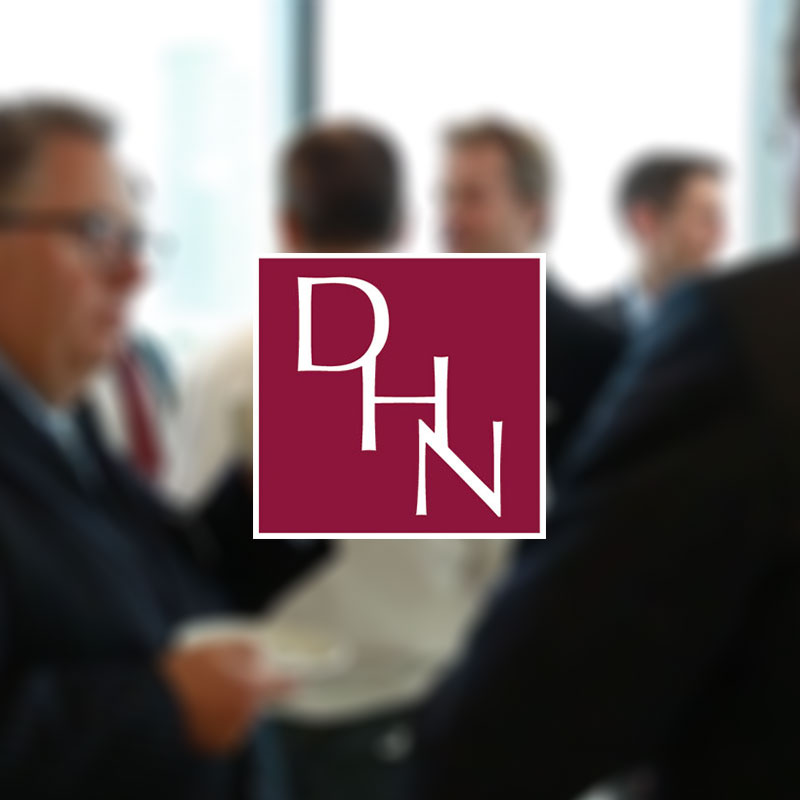 The Devonshire House Autumn Review of Corporate Governance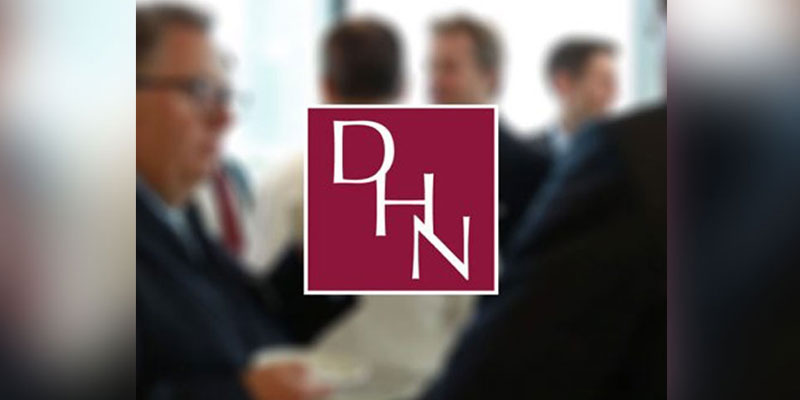 The Devonshire House Autumn Review of Corporate Governance
by Devonshire House Network
The DHN Autumn Debate in association with Genius Methods will be held on Wednesday 5th September at 6.15pm and hosted by Mercer, at 1 Tower Place West, London, EC3R 5BU.
DHN and Genius invite you to attend the Debate which will focus on Corporate Governance, identifying successes, understanding failures, learning lessons to deliver high quality successes. The evening will allow for audience participation.
    
Have Corporate Governance Codes, in real terms, delivered better governance?
Chairing this Debate will be Sharon Constançon, CEO of Genius Boards and Genius Methods. Here she sets the scene for the Debate:-
"With so much happening in the world of Corporate Governance, the temptation is to talk about everything rather than focus on the topics that matter. The challenge is knowing what is important generally or specifically, now and in the future.
Our experienced and knowledgeable Panel who together have exceptional governance breadth will share their learnings helping you compile your priority topics for future focus.
The new UK Code, Codes that will include more businesses under the Comply or Explain umbrella and increased focus via the Companies Act are ongoing challenges to Boards. We will challenge how Culture and Behaviour can support effective governance outcomes."
Topics
Fiduciary Duty
• Have NEDs done their jobs properly?
• To what extent is a NED liable for the detailed activities within the business.
• Balance between being Non-executive and getting into too much detail
Regulation
• Should Government have been more active? If so – what could or should have happened?
• Do we have examples of specific business interventions that regulators or government should have taken?
• How do you balance organisations' implied duty to generate wealth (fiduciary duty is to act in the company's best interests) for its shareholders with being properly policed?
• The FRC, a Regulator, has had its knuckles rapped. In this context, how might they respond such that governance improves?
Culture and Behaviour
• What is the impact or influence of Chairmanship and leadership on delivering an effective Board?
• What is the impact and influence of the way Directors behave on the effectiveness of the Board
• Are Chairmen really able to handle all the complexities of culture, people, behaviours and personal agendas alongside the business agenda?
• What is the value of safe debate, challenge and discussion in the boardroom?
Board Complement
• Is the demographic of Boards changing – from "pale, male and stale" to something more effective?
• What does "effective" look like?
• Is diversity truly beneficial in the boardroom?
• What more can be done to accelerate the diversity balance of gender and ethnicity?
Board Remuneration
• Key drivers of executive pay – why is this topic always contentious?
• There have been key remuneration failures and successes – what is the reason so many Remco's get it wrong?
• How should Boards approach executive pay to defuse the emotion and balance the behaviours?
We are delighted to welcome as our Panel:-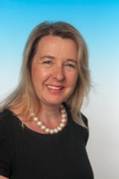 Amanda Flint
Amanda joined Mercer UK after 15 years as a Partner in big 4 and Tier 1 accounting firms and is Senior Principal and a Leader in the Mercer Executive Compensation Team. She works with listed companies in the UK and internationally to design and implement incentives and compensation structures for executives. She also designs international incentive plans including award winning, innovative cross-border plans.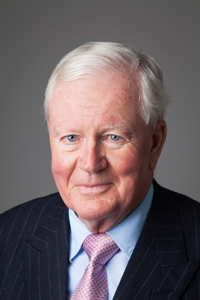 Sir Win Bischoff
Sir Win was born in Germany and secondary and university educated in South Africa. An international banker who has been CEO and Chairman of Schroders, Interim CEO and Chairman of Citigroup, Chairman of Lloyds Banking Group. He is currently a member of the 30% Club, Chairman of the Financial Reporting Council and of JPMorgan Securities. Knighted in 2000, he has also been on a number of non-banking Boards – Cable and Wireless, Eli Lilly, McGraw-Hill and Prudential plc – in total 5 in the UK, 3 in the US and 2 in Europe.

David Jackson
David is Company Secretary of BP plc and has held this position since July 2003. He is actively involved with the Board and its Committees and in the development of Corporate Governance. A solicitor, he was previously General Counsel and Company Secretary at PowerGen. David Jackson is a Director of BP Pensions Trustees Limited, previously Deputy Chairman of GC100, the Association of General Counsel and Company Secretaries of the FTSE 100 and was on the Advisory Committee of the UKLA.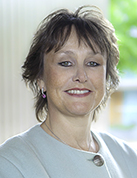 Gillian Wilmot
Gillian is a transformational Chairman and NED with digital and big data expertise, brand and value creation and delivering growth strategies. She Chairs UK Coaching, Senet Group, jisp.com and founded Board Mentoring in 2008. Her background is in Retail, Retail Financial Services, Logistics, Brands and Consumer Markets and this combines with her work more recently in Tech, Sport, Energy, Government Investment Advisory and the Leisure/Gambling industry.
Join us on Wednesday, 5th September. Drinks at 6.15pm. The debate starts at 7pm. Drinks and a finger buffet supper will be served at 8pm, offering opportunities to continue the discussion and meet other guests of Devonshire House and Genius.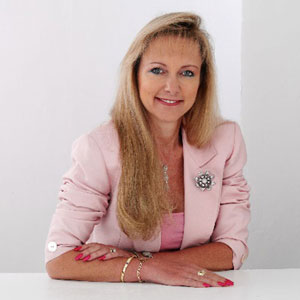 About our Chairman and the Genius Group.Sharon Constançon, (CDir MBA FCIS), is CEO of Genius Boards and Genius Methods. Genius Boards focuses on robust Board Evaluations that address the difficult topics, empowering the Board to solve problems. The focus is on being fit for the future; providing tips and recommendations for the Chairman to deliver the Board at its best. www.geniusboards.com. Genius Methods focuses on board development, mentoring, coaching, NED development, empowering women and supporting Company Secretaries to be their best. www.geniusmethods.com . The Genius group has worked with the full range of businesses from FTSE 100s to SME's, listed, private, family, public sector, charity, housing trusts and investment trusts. Regulated sectors include financial services, insurance, investment trusts, housing trusts and NHS. Sharon can be contacted at sconstancon@geniusmethods.com – 07773 777 495.
Booking & Fees
You can book here through Eventbrite. The tickets are £50 +VAT. Devonshire House Members' special rates apply. This Event is open to non-members – but you can find out about membership at:-
https://www.devonshirehousenetwork.co.uk/membership/
Venue: This important Debate will be held at the facilities of Mercer, Tower Place West, London. EC2R 5BU.
We are very grateful to Amanda Flint and to Mercer and for hosting this Debate and for their hospitality and for being one of our Panellists.
Mercer – www.uk.mercer.com is a global consulting leader in talent, health, retirement, and investments. Mercer helps clients around the world advance the health, wealth and performance of their most vital asset – their people. Mercer's more than 20,500 employees are based in more than 40 of the 130 odd they operate in. Mercer is a wholly owned subsidiary of Marsh & McLennan Companies, a global team of professional services companies offering clients advice and solutions in the areas of risk, strategy, and human capital.
Mercer's executive rewards consultants are trusted advisors to public and private company senior management and Boards. Mercer's Executive Compensation professionals provide best-in-class expertise in the areas of executive and director compensation and benefits, pay-performance alignment, and corporate governance.
This Debate, devised and promoted by Devonshire House – a people-focused membership club for Director-level professionals in leadership roles who have an instinctive focus on the human side of enterprise.
Charles Russam, Managing Director of Devonshire House, describes Devonshire House as providing a unique forum to enable senior professionals in leadership roles to build lasting professional relationships, based on busy and high-level interactivity, sharing their wisdom and sharpening their intellectual curiosity.
Wed 05 September 2018
6:15 pm – 9:00 pm
Mercer
1 Tower Place West
London
EC3R 5BU